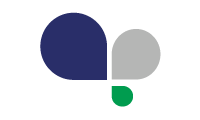 WordPress website translations

with WPML
Are you already a WPML user? Have you already downloaded the WPML plug-in to translate your WordPress websites?
To get started collaborating with ACSTraduction from now on you can ask us for a security token to connect us to your website.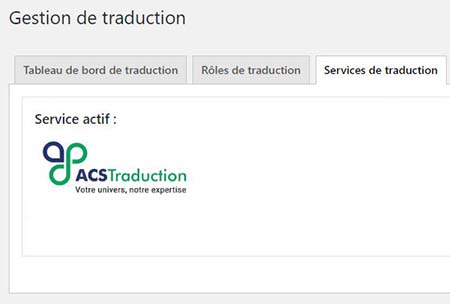 WordPress website translations with ACSTraduction
We translate various WordPress websites every month with WPML. You can trust us with your website translation, in fact, we have been partners with WPML for the last 4 years!
We are based in Grenoble, the second most innovative city in Europe after Barcelona, and every day we strive to be more innovative and offer you the best translation services.
We rely on our team of translators, who specialise in all types of domains and sub-domains and can offer you the most qualified translator according to your needs.
We can work with you to ensure international success! Our goal is to have humans and technology working in unison.
To get an idea of the cost, use the WPML word counter and when you contract us, just let us know the wordcount and we will be able to give you a price estimation.
For a more exact quotation, as soon as you receive the token, send us the pages via your basket!
Pourquoi passer par nous pour la traduction de site WordPress ?
Tout d'abord, nous sommes un cabinet de traduction professionnel. Cela signifie que tous nos traducteurs sont diplômés de traduction. Ils traduisent uniquement vers leur langue maternelle et surtout se spécialisent dans 1 ou 2 micro-domaines uniquement.
Par ailleurs, lorsque nous démarrons la collaboration, nous choisissons pour vous le traducteur qui correspond le mieux à votre projet. Ensuite, il reste votre traducteur attitré pour vos prochains projets.
Aussi, nous savons travailler sur des courts délais car nous sommes conscients de vos impératifs. Cela dit, réaliser la traduction de site WordPress n'est pas si long en général. Nous pouvons le faire sous une semaine en moyenne.
Enfin, nous savons que chaque entreprise alloue un budget à la traduction qui lui est propre. En fonction de vos besoins, nous vous orienterons vers la meilleure prestation. Post-edition, traduction ou encore transcréation ?
Nous faisons du "sur mesure" pour vous accompagner.  N'hésitez surtout pas à nous solliciter, nous serons très heureux de vous renseigner !